See on Scoop.it – Business Turnarounds, Restructuring And Strategies For Survival And Success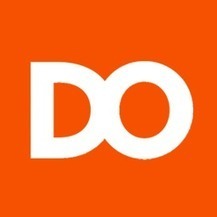 Economic Times
Main Syracuse ambulance company files for bankruptcy; change won't likely …
Douglas E. Castle's insight:
After reading the article, it struck me as fascinating how the Economic Times was callng this Chapter 13 abankruptcy (as if it were a death knell for the ambulance company), and that the ambulance company spokesman, out of political training, or out of ignorance, called the proceeding "a routine reorganization….the company's service will not be affected." The reason for the publication taking a more fatalistic view is that most companies of small to medium size ultimately wind up transitioning [atrophying] into Chapter 7 (a liquidation of asets, usually by auction), with a complete cessation of activities, The "reorganization" is basically a court intervention which just forestall (in most cases) a liquidation.
This fatalistic perception has permeated all of society because of the sad fact that those companies which are not "too big to fail" do not do anything constructive during the Chapter 13 reorganization period in terms of formulating and implementing an Emergence Plan to leave Chapter 13 and emerge as a streamlined, smarter, better-run enterprise. It takes an expert with a great deal of knowlege to get into the company, correct its trajectory objectively and candidly, in order to navigate through the "reorganization" into a newer, better way of doing business.
Lamentably, most businesses tend to just use Chapter 13 as an excuse to continue making the mistakes that brought them to the courthouse in the first place. That's very foolish. They need to be turned around by a visionary from the outside with an objective view and a firm hand regarding suggestions and implementation.
Douglas E. Castle http://DouglasECastleBlog.com
@DEAdvisor.

See on dailyorange.com
Messy Matrix (Eh, Neo?) Of Social Media Sharing Links
***************
This site is proudly affiliated with Global Edge International Consulting Associates, Inc. ["GEI"]
Free Subscription to The GEI Business Daily!
Sign Up For Our Free GEI Newsletter!
Receive Our Free GEI RSS Feed!
***Follow GEI's Company Page On LinkedIn!
This site is the Management Consultants' and Chief Reconstruction Officers' best all-industry guide to analyzing, diagnosing, devising a strategy, creating either an Action Plan or an Emergence Plan and overseeing and monitoring the successful implementation of either in order to ensure the client organization's optimal, sustainable profitability. These plans are always made scalable to accommodate the size and needs of the client, whether it is fast-growing young company with an aggressive and ambitious agenda, or whether it is an older, larger, well-established business which is experiencing problems or which is at a crucial decision making point in its evolution as an entity, and which requires sound advice (and often implementation oversight and assertive "hands-on" assistance in the form of a powerful third-party representative agent or a an expert in the art of negotiation as its appointed "point person") regarding its next steps. In the alternative, Douglas E. Castle is expert at helping fast-track, rapidly emerging companies to growth through acquisitions, mergers, licensing, branding and both domestic and international strategic joint ventures to access better, more efficient supply chain sourcing and to open up wider global markets to dramatically increase the scope of possible new revenue opportunities.
---